Donate
All gifts to Randolph College make a difference, and we rely on our alumnae, alumni, parents and friends to help ensure the unique Randolph College experience continues. When you give to the Science Festival, you can be assured that your donation is having a direct impact on this educational event.
For additional assistance, please contact the Office of Institutional Advancement at 877-769-2443.
Become a Sponsor
SciFest is paid for by sponsorships from local companies and donations. If you would like to invest in your future and the future of this community, please help keep this event going by becoming a sponsor. Learn more about sponsorship opportunities here.
Interested in becoming a sponsor? Contact Peter Sheldon at psheldon@randolphcollege.edu.
---
2021 Sponsors and Friends
Marie Curie Sponsors ($5000 and above)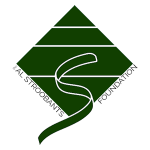 The Al Stroobants Foundation was founded in 2006 by the late Alphonse Stroobants, a Lynchburg philanthropist and native of Belgium who came to the United States in 1954. Stroobants founded Belvac, formerly Belgium Tool and Die, in 1962 and served as its president and CEO until 1990. The Al Stroobants Foundation continues Stroobants's legacy of caring and providing for others through the support of various nonprofits in Lynchburg City and the counties of Amherst, Appomattox, Bedford, and Campbell.
Albert Einstein Sponsors ($2500-$4999)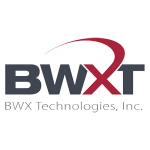 Tracing its history back to the 1850s with the invention of the water tube boiler, BWX Technologies, Inc. (BWXT) is now a leading supplier of nuclear components and fuel to the U.S. government. The company provides technical, management and site services to support governments in the operation of complex facilities and environmental remediation activities, and supplies precision manufactured components, services and CANDU® fuel for the commercial nuclear power industry. What's more, BWXT is headquartered in Lynchburg!
Isaac Newton Sponsors ($1000-$2499)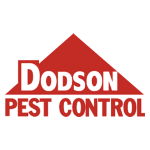 Dodson Bros. Exterminating Co., Inc. was founded in Lynchburg in 1944 by Bert Dodson, Sr. and his older brother Robert. A few years later, another brother Arthur came on board, and together the three brothers built the foundation of the present day company. In the early 1960's, Bert Dodson, Sr. purchased his brothers' shares, and today Dodson Bros. has grown to become one of the largest family-owned pest control companies in North America. Dodson Pest Control currently operates 38 offices serving Virginia, West Virginia, North Carolina, South Carolina, Eastern Tennessee, and the District of Columbia metropolitan area.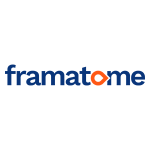 Framatome has a strong presence in the U.S. nuclear energy market, helping power 36 million American homes. As a reliable partner with a long history of proven performance, the company focuses on servicing and fueling the U.S. operating nuclear fleet as well as supporting new nuclear builds, and advancing the future of nuclear energy in the US and abroad. Framatome and its predecessor organizations have been serving the nuclear energy industry in the United States since the 1950s. The North American headquarters for the company is also located in Lynchburg!

Jamerson-Lewis Construction, the result of the merger of J.E. Jamerson & Sons and C.L. Lewis & Company, Inc. in 2014, is a full-service general contractor with more than 150 years of combined expertise spanning the entire construction process. The company is responsible for the construction of some of central Virginia's most prominent landmarks.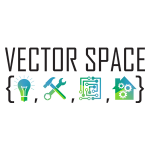 Vector Space, founded by Adam and Elise Spontarelli in 2015, is a nonprofit makerspace: a physical place for people interested in science, technology, engineering, art, and math to collaborate, invent, discover, and build the things that interest them. The organization's mission is to build an open and collaborative community that fosters innovation, creativity, and the pursuit of science-based knowledge. Vector Space offers classes and workshops. Each lesson is hands-on and taught by local experts and professionals: professors, engineers, graphic designers, woodworkers, computer scientists and more.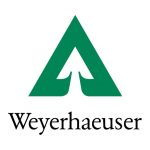 The Weyerhaeuser Company was founded by Frederick Weyerhaeuser in 1900 with 900,000 acres of timberland in Tacoma, Washington. The company has grown to become one of the largest sustainable forest products companies in the world. It now manages millions of acres of forests on a continuous and fully sustainable cycle and is a responsible stewards of its land for multiple uses, including recreation, conservation, economic development and different forms of renewable energy. The wood products are used in construction projects.
Rosalind Franklin Sponsors ($500-$999)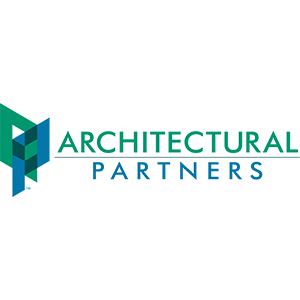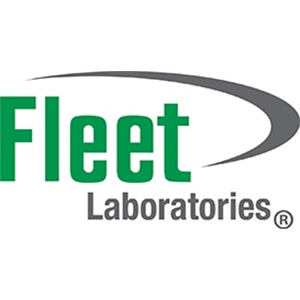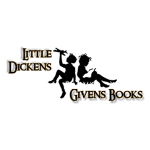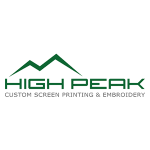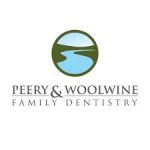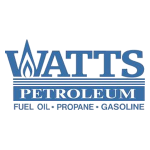 Friends ($50-$499)